Meet Dr. Anna Sweet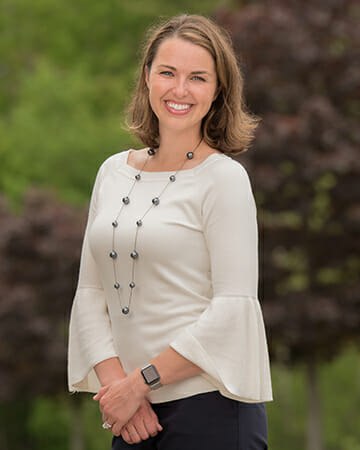 Dr. Anna Sweet is a native of Litchfield, Maine. She received her bachelor's degree from Pennsylvania State University and her doctorate from the University of Connecticut School of Dental Medicine.
Following dental school, Dr. Sweet was one of two residents selected to take part in the Advanced Education in General Dentistry Program at the VA Hospital in Augusta, ME. Subsequently, Dr. Sweet spent one year in a non-profit organization in Augusta, treating many low-income children and adults.
Afterward, she worked as an associate in Auburn for several years. She has now settled in Scarborough, and is excited to be serving the needs of the greater Portland community.
Dr. Sweet received her Fellowship Award in June 2015 at the Annual Academy of General Dentistry Convention in San Francisco. A "Fellow" in the Academy of General Dentistry (FAGD) is a general dentist that has been recognized by other general dentists as a leader, and exemplifies to other dentists the importance of lifelong learner with quality continuing education.
Striving for excellence, Dr. Sweet regularly attends over 100 hours of continuing education each year. She is currently part of the Casco Bay Study Club, an affiliate of the national Seattle Study Club, an international collaboration of dentists dedicated to promoting excellence in comprehensive dentistry.
Dr. Sweet is a member of the American Dental Association, Maine Dental Association and Greater Portland Dental Society.
Anna and her husband, Brian, have made their home in Scarborough, where they together take great pride in raising their three young children, Kate, Will and Ben. In her spare time, Dr. Sweet enjoys spending time with her family and enjoying the outdoors.